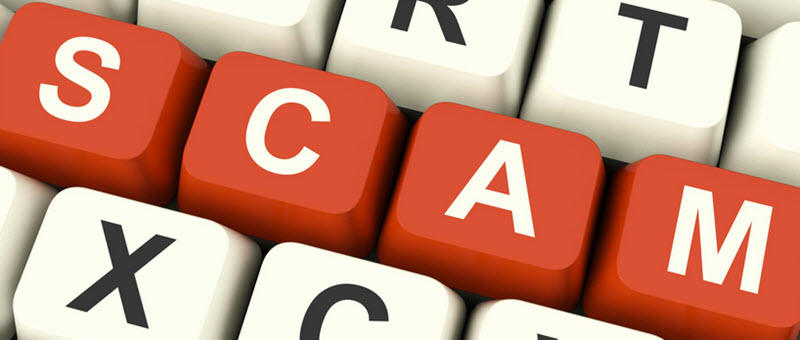 How to avoid scams while investing online
While there are a number of investment opportunities to be found online, there are also a small number scams out there, that are preying on unsuspecting consumers.
Binary options in particular are a good product, but investors must take care to invest their money wisely to avoid being stung. The binary options market was largely unregulated, but thankfully that has now changed. It is true however, that some firms still operate without any regulation.
Fraudsters operate in a number of ways, but fortunately, there are some "red flags" that should serve as a warning that all is not well. A useful thing to remember is the old adage: "If something appears to be too good to be true, then it normally is."
If you're in any doubt, even if just a gut feeling, leave the broker and go elsewhere. There are plenty of reputable, legitimate ones out there. Read on to find out how to spot a scam so you can continue to trade safely:
Avoid low quality websites
When surfing the web, particularly where investments are involved, look for good-quality websites. Any that contain typographical errors, with poorly-written content or design, may not be legitimate. When genuine financial services companies have a web presence, they spend a lot of time and money making sure it looks as professional as possible. An over abundance of adverts also suggest the focus is on income, rather than information.
Read the small print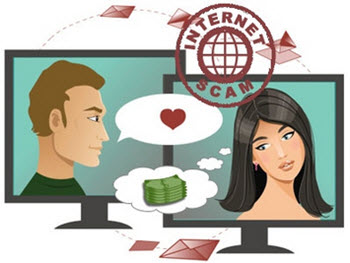 Always read the small print before making a deposit, or taking a bonus, so you understand fully what you're signing up for.
Brokers who are less than reputable will most likely offer unethical terms, such as tying in your initial deposit until you've made a specific amount of trades. These turnover requirements effectively mean your deposit becomes the broker's money as soon as you hand it over.
"Get rich quick" Materials
You will see many websites offering "get rich quick" schemes connected to binary options, often with videos that make it look very easy to earn a fortune. Any promotion that does not recognize the high risks of binary trading is not being honest. It's not an easy way to make vast amounts of money. If it was, the whole world would be doing it.
Avoid cold callers
If you receive a telephone call out of the blue, promoting unrealistic claims about binary options' trading, such as immediate, high returns and no risks, it's likely to be a scam.
Beware too of direct emails, in some cases even claiming your account has already been opened! Delete the email and don't even open it. Similarly, internet message boards and online investment newsletters are common tools to promote scams.
Beware of managed accounts
Never allow anyone to trade on your behalf, including automated trading and managed accounts, particularly if the account manager is promising exceptionally high profits.
There's a conflict of interest for account managers, since the brokerage will make a loss on your account if you make a long-term profit. These account managers may also encourage you to invest beyond your means. The risks of trading in binary options should not be hidden by the broker, or your account manager.
Hidden sales funnels
Don't fall victim to funnels that drive traffic to a broker. You might not be aware you've visited such a website until you receive a call from a random broker, who may ask you for a deposit. Quite often, these are involved in the "get rich quick" scams, as detailed earlier, so don't be duped into handing over any money.
Price manipulation
If you see anything in the broker's terms relating to their process "not reflecting those of the actual market", steer well clear. The implication is that they set their own prices and more than likely, you'll end up out of pocket.
The Financial Conduct Authority will regulate some UK binary options brokers, indicating a level of credibility and protection. However, it doesn't follow that a broker isn't legitimate just because they're not FCA-regulated.
These are the key warning signs that new traders should look out for. Remember that investing, like any other worthwhile endeavour, takes effort and there are no shortcuts.