As our smartphones become increasingly central to our everyday lives, it is no surprise that apps have been developed, enabling stock trading right from your mobile device. Traders have been making use of their mobile devices to check the stock market on the move but more and more trades themselves are now being made on mobiles too. As with anything, there are pros and cons, and we've given you our top tips for trading on your mobile phone, including some more information about some of the most popular trading apps.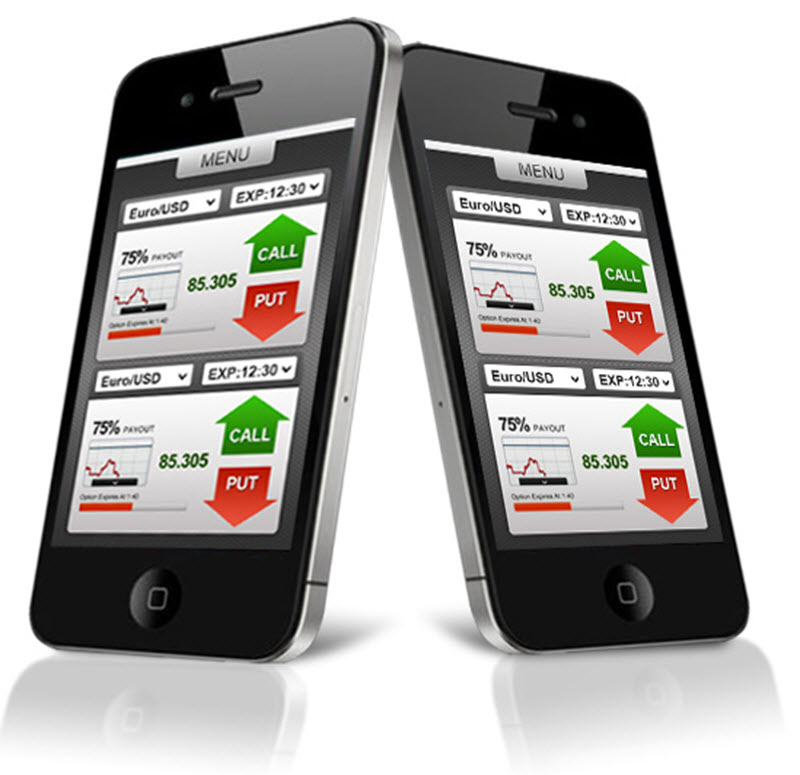 Consider a practice run with TradeHero
TradeHero does not allow users to make real trades. Instead, players are allocated $100,000 of fantasy funds and play against once another to reach the top of the leaderboard and be crowned a hero. Even if you aren't interested in the game element, this is a fantastic app for those looking to sharpen their skills and test strategies before you risk playing with real money.
Use Stocktouch to watch the market
Keeping on top of the action is so important to trading well, and with Stocktouch it's never been so simple. Stocktouch offers a straightforward, visual way to watch the stock market in real time. Perhaps the most exciting feature is the colour-coded heat maps which allow users to keep track of the market's ups and downs more easily. You can also zoom in and out on various different sectors or companies, making it incredibly easier to stay up to date with the specific markets you're interested in. Stocktouch provides a wealth of information for any stock trader.
Stocktouch is a good alternative if you want to be able to day trade in your mobile.
Trade for free on Robinhood
There is no denying that the Robinhood app has caused some controversy among more experienced stockbrokers and its simple format, commission-free trades and no minimum balance terms certainly may appeal more to so-called 'newbies'. We don't necessarily think that this is a bad thing, as long as users still trade wisely and do their research before making any trades. Robinhood reports that it saves its customers $5 million per month in fees, so it's definitely worth looking in to.
Be aware of the downfalls of mobile trading
Time is of the essence when it comes to trading, and you always run the risk of your mobile phone signal cutting out at the vital moment. This is certainly something to consider when you are thinking about your long term investment strategy, as just a few of these errors could cause you big problems. Studies have also shown that users on mobile devices might trade more frequently and impulsively, and in turn may perform less well than traders pursuing a more rigid buy-and-hold strategy. Essentially mobile trading can provide a fantastic, convenient way to trade stocks and keep your finger on the ball with regards to the market. Just don't let the simplicity of the trade overshadow the potential risks and gravity of the deal.